Bulldogtech's OnGuard remote backup client just got better!
With 6 months of development and testing, we have upgraded our Remote backup client to be even more powerful and easy to use.
For those already using our remote backup services, we wager you did not even know you had software running on your systems protecting your business data. Now is the time to meet your protector!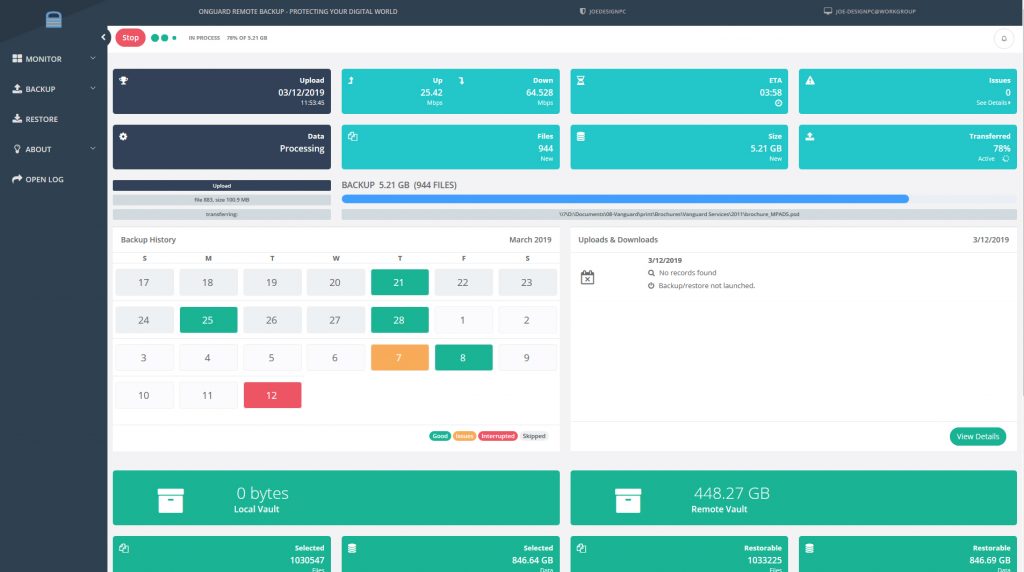 Enhanced Features
Slick modern interface
Faster backups
Better security
Easier recovery
More advanced scheduling
Less resource usage
Better statistics
Better Protection
Its automatic!
If you already use OnGuard Remote backup, the update will automatically install after your next successful backup.
This is our first 2019 services rollout, shortly we will be introducing our new and exciting OnGuard Defender – the BEST data protection for your business!
Protect your data today!
Order our OnGuard Remote Backup
bulldogtechinc.com
Call us: 718-921-6159
sales@bulldogtechinc.com