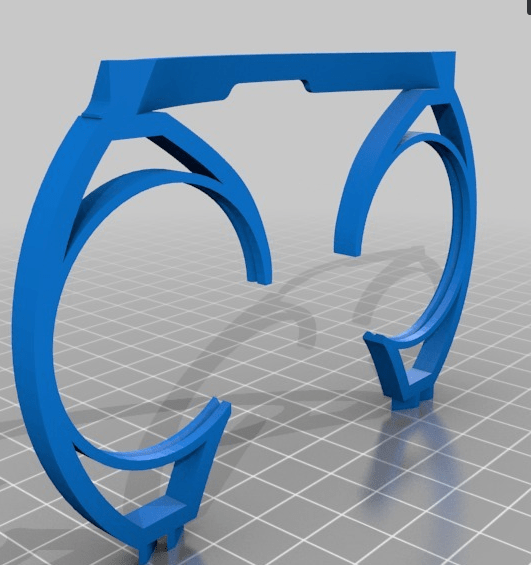 The Oculus Rift is a virtual reality headset created and manufactured by Oculus VR. It was released to the general public on March 28, 2016, positioned as the first consumer-targeted virtual reality class of headsets. This exciting technology allows for an immersive gaming experience, however some users are unable to fully enjoy this technology due to their prescription eye glasses.
By design, if users don't wear contact lenses with their VR headsets, they are expected to squeeze their glasses inside the VR headset unit. This can be very uncomfortable when your temples come under pressure from headset straps and the nose pads of your glasses are pressed down heavily against your face.
Some glasses can even touch the headset lenses, causing scratches on both lens sets. In order to solve this problem, user "Jegstad" designed and published to Thingiverse an Occulus Rift CV1 Prescription Lens Adapter. His adapter is designed to fit 42 mm diameter round lenses. A customer recently asked us to 3D several adapters using black ABS. The adapter works well for it's intended application. Need one printed? Let us know! Check out the project images and video below for this 3D Printing project.
Project Images
Project Videos