First you must turn this feature on in the software, and to do this you want to navigate to Back Office and then to store settings. After in the store settings click on the Staff/CRM tab and check the box "Auto Create Freq. Diner Reward" and then specify the qualifications for the reward to auto create.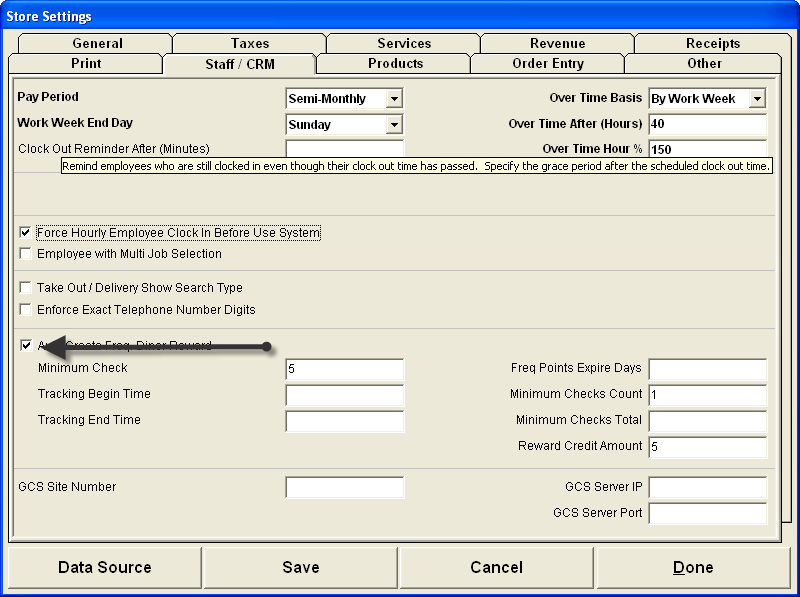 To track the rewards to the customer after the order has been created and settled hit the button in the top right of the screen "Freq Diner Track" you will then be prompted to enter the customers phone number. If this number is not already in the system the system will then auto create a frequent diner account with only the customers phone number.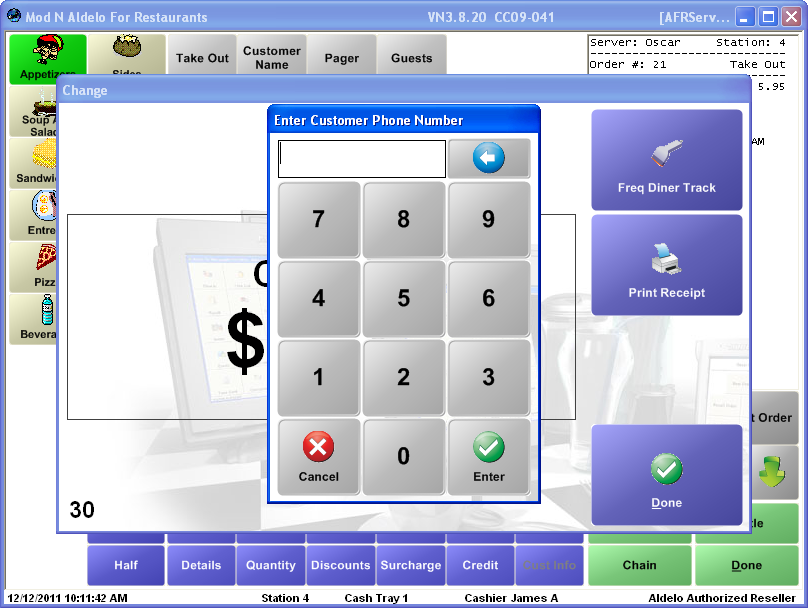 You would have to manually enter the rest of the information, by having them fill out some type of card and then going into the back office and highlighting Activities then going to Customer Activities and selecting Maintain Frequent Diner Accounts and selecting the corresponding phone number filled out on the card and entering the rest of the information.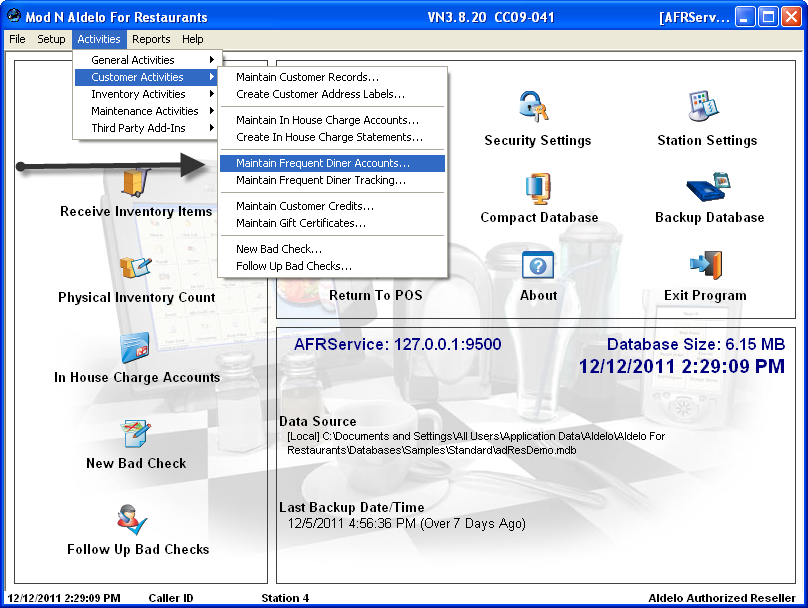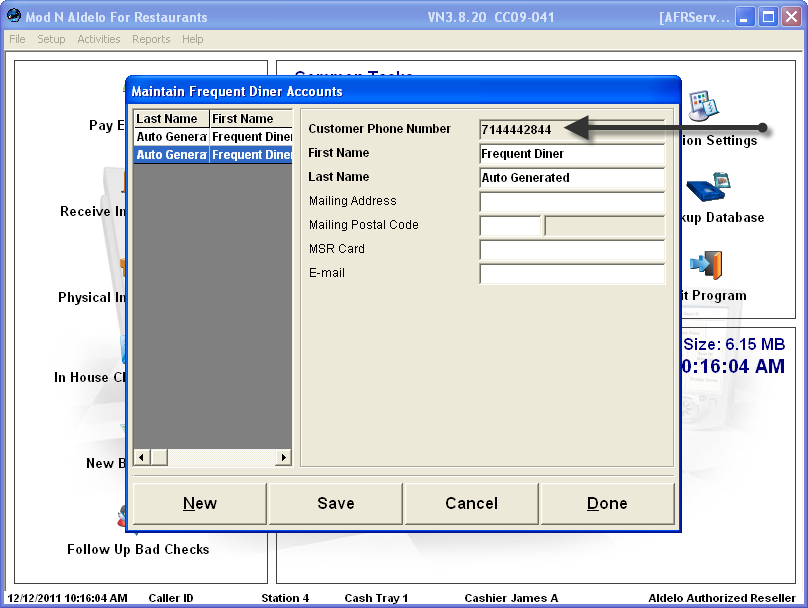 To redeem the frequent diner reward you click on credit at the bottom of the order screen, and enter the phone number of the customer. After entering the phone number all credits associated with that account will then show and you can select the credit to apply to the guests check.