Some users are reporting issues with sending attachments in Web Mail. When trying to attach a file to an email message, the attach window displays underneath the "to", "from", and "subject" boxes and does not allow uploading of attachments.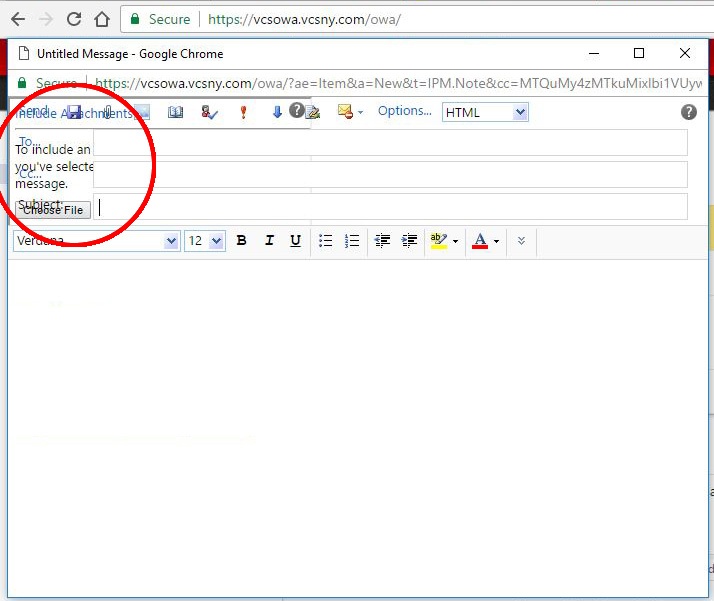 This behavior occurs in most modern browsers such as Chrome, Firefox, and Edge. This is due to an outdated or missing installation of Microsoft Silverlight. Once Silverlight is installed / updated to the latest version, the issue should be resolved. You can download the latest version of Silverlight from the Microsoft website.
Once Silverlight is installed, fully close your web browser (all open windows / tabs) and then re-open it. Attaching should now work as it normally would. Should you still have issues, give us a call at 718-921-6159 or send us an email.