Onguard Backup allows you to control where you backup to, whether it's to a local hard drive or our remote storage vault by going to the Backup->Settings tab.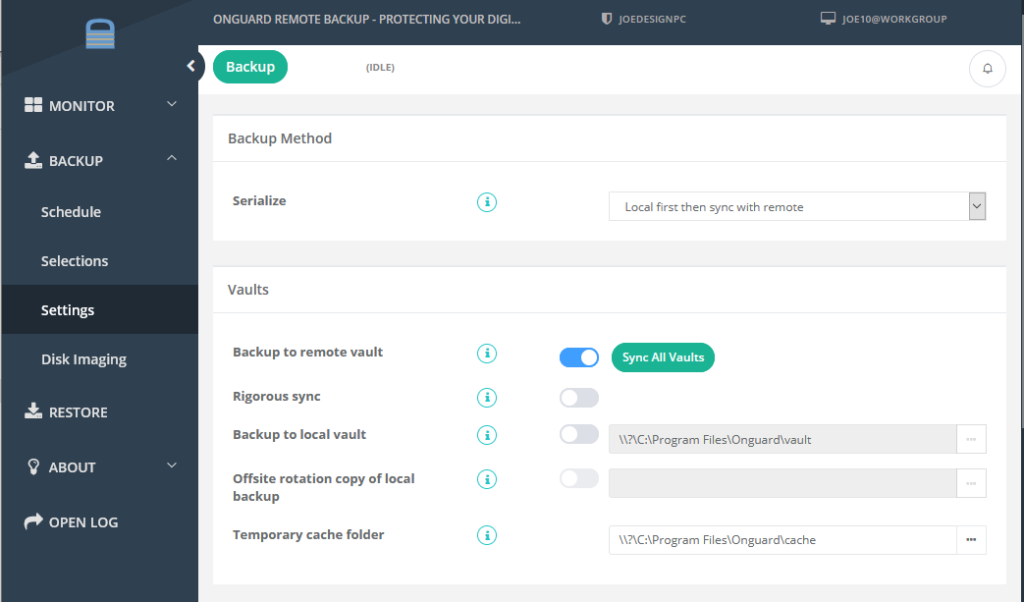 For example, you can specify whether you would like to backup to a local folder in addition to backing up to a remote server, as well as whether you wish these backups to run in parallel, or for the remote backup to wait until your local backup has completed.
Please note that choosing "Rigorous sync" will force the vault synchronization process, either at end of a backup or using the manual "Synchronize all Backup vaults…" button, to check for the presence of each block in each vault's storage (disk) against what the backup history believes is present which will slow down synchronization substantially when millions of blocks are present in vaults. This option is used if your backup host suspects they have lost some blocks and they are using multiple vaults or the client has a local and remote vault.
To support users in rotating local backups offsite, one may use the "For offsite rotation.." option to have your local backup folder copied to the rotatable folder, which is usually a USB drive.