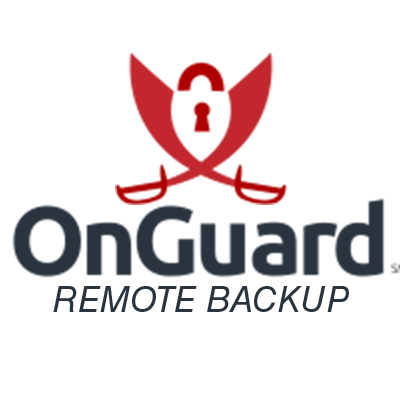 OnGuard Remote Backup saves another long time customer! One morning we received a call from a fabrication company, unable to access their billing system, driven by SAP software. We found they were hit with the Ransom.CryptXXX (WannaCry) attack, causing complete encryption of all data, and critical operating system files.

We acted quickly to get them running again. First we picked up the server, reloaded the operating system and began a full system restore using OnGuard Remote Backup. We reviewed there security policy, and disabled remote access using insecure remote desktop. 
OnGuard emote Backup saved their data and put them back in business as if nothing happened!

OnGuard Remote Backup is typically installed to the main server, set to back up the network shared volume, or volumes, which typically contain any business related documents, scans, databases, etc. OnGuard runs on a nightly schedule, first scanning for any changed files, then sending the date to our secure remote storage vault.
OnGuard has been wildly successful in instances where all volumes are destroyed from an Encryptionware type exploit. With no indication these types of threats will subside, having and testing a backup solution regularly is the only way to avert disaster.
Are you protected?
Call Us: 718-921-6159
Sales@Bulldogtechinc.com