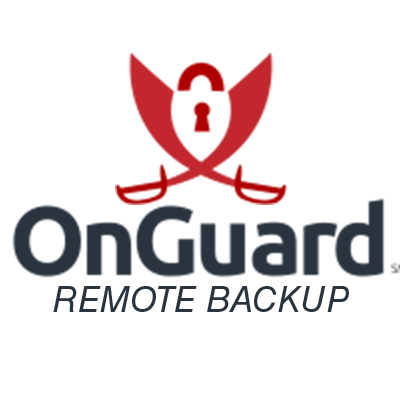 We received a call this week from a long time customer, a plumbing company that relies on SAP software to conduct their business; stating they could not access their server drive. Theyre business was stopped in it's tracks.

Encryptionware garbled (encrypted) all the data including their SQL databases. We instructed them to immediately power down the system while we logged in to each workstation and ran a full virus scan. We found one of the receptionists initially was infected via an email attachment (via AOL), which executed code that scanned for accessible drives and encrypted any data found.
This customers business was stopped! Their service techs did not have access to their stops, accounting data was lost and the local attached backup drive was found to also be encrypted.
What could have been a major disaster, was mitigated by Bulldogs OnGuard Remote Backup. After our technicians reloaded the main server, ONGuard was able to recover all data files & SQL databases within 20 hours from the previous nights backup.
After less than a day, our customer was back in business thanks to OnGuard backup.
As a result, we discussed with the customer to migrate away from AOL email and move to our secure exchange servers as well as use our OnGuard Defender package to help mitigate future attacks.
This was a Win-Win for all!
If your data secure? Learn more about our OnGuard Remote Backup and protect your company today!
Call Us: 718-921-6159
sales@bulldogtechinc.com