Outlook 365 for Windows is getting a new Search bar which combines many existing search and other options right on top of the title bar.
It's now available to Office 365 Insiders and will gradually roll out to other Office 365 .
Outlook Search is hard to miss, it's right on top of the title bar, above the ribbon.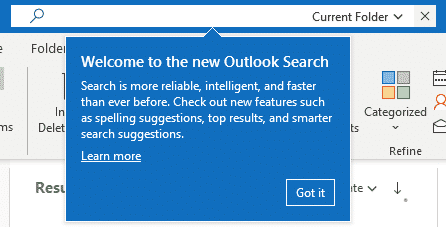 Simple Search Bar
Type in a search and press enter, it'll appear in the list just as it does now.
Click on the down arrow to show more search options.  All these choices have been available for some time, but are clearer in this view than the Search ribbon.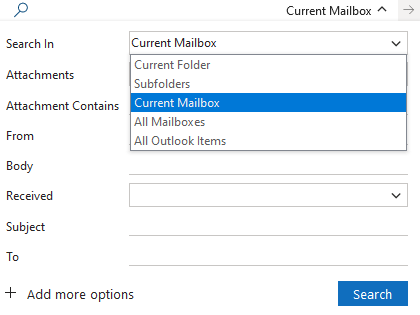 In some instances the update causes searches to fail. If you are experiencing this issue you will need to rebuild your search index.
Open Outlook
Go to File > Options > Search > Indexing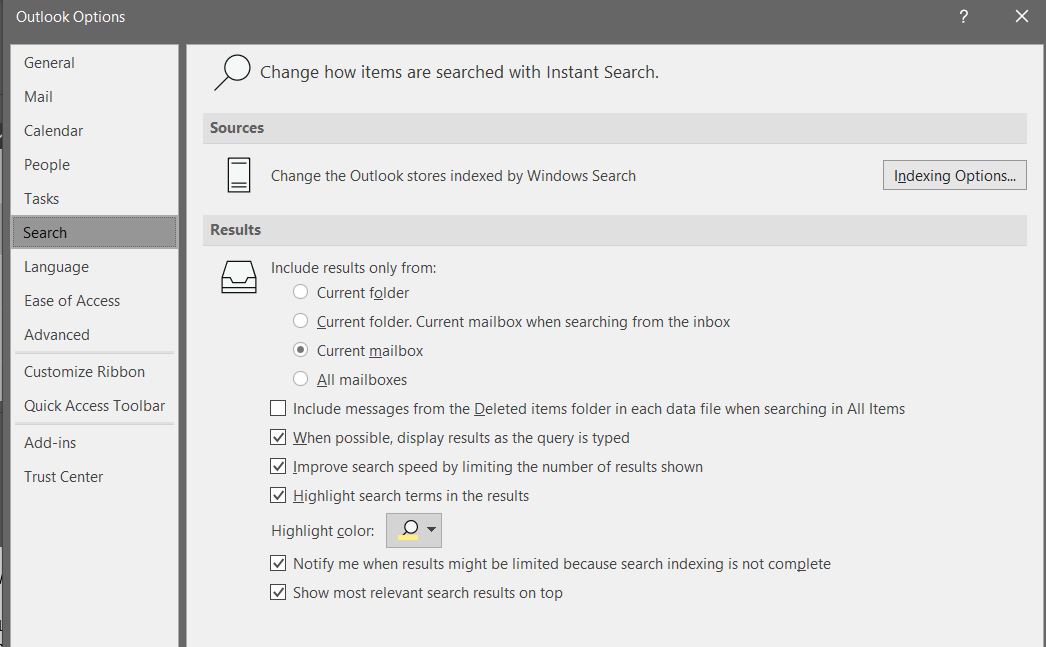 Click Advanced > and click Rebuild