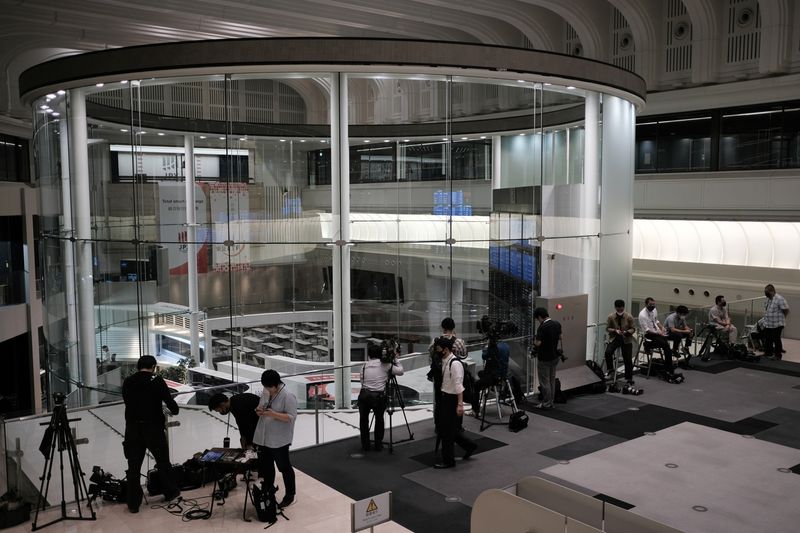 Tokyo Stock Exchange to Resume Trading Friday After Outage
By Gearoid Reidy and Shoko Oda September 30, 2020, 7:51 PM EDT Updated on October 1, 2020, 6:43 AM EDT
The Tokyo Stock Exchange confirmed it will restart trading on Friday after an unprecedented all-day halt on Thursday which froze buying and selling of thousands of companies in the worst-ever outage in the world's third-largest equity market.
All orders Thursday were canceled, and opening prices when trading resumes will be the closing prices on Wednesday, Japan Exchange Group Inc., the operator of the TSE, said earlier.
The problem occurred after a failed switchover to backups following a hardware breakdown. The exchange made the decision to call off trading for the entire day after conferring with market participants, who said it would be difficult to deal with their clients and carry out orders.
The halt dampened investor sentiment following a positive U.S. stock market performance overnight and closures in other major markets in the region, including China, Hong Kong, South Korea and Taiwan for public holidays.
It also came on the first day of a new quarter and of the second half of Japan's fiscal year, when trading volumes would typically be high as many funds adjust their positions. One of Japan's most closely watched economic indicators, the Bank of Japan's Tankan survey, was also released just 10 minutes before trading was set to begin.
The failure was the first all-day stoppage of trading since the exchange shifted from the open-outcry trading pit to a fully-electronic system in 1999. Previous system glitches had only affected part of the trading day.
"This is very problematic — when things like this happen, investor confidence in the Japanese market gets impacted," said Ryuta Otsuka, a strategist at Toyo Securities Co. "It could later weigh on Japanese stocks."
Exchange Outage is Latest Blow to Tokyo's Financial Hub Dreams