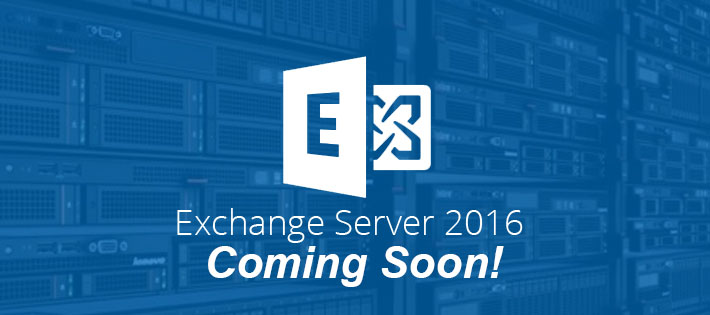 Exchange 2016 Coming Soon!
Feature rich web mail
Stronger Security
Faster Performance
Better Searching
Advanced email archiving
Built-in Malware Protection. This was a feature that was first introduced in Exchange 2013 and continues for Exchange 2016. The malware protection scans all the sent and received emails within your organization.
MAPI over HTTP. The default protocol that Outlook uses to communicate with Exchange is now MAPI over HTTP. If your mail client does not support this, then it will default to RPC over HTTP. Its time to retire Microsoft Office 2010, if you are still using it.
Improved searching. Searching improved in Exchange 2013, but it got better with Exchange 2016. The searching component is based on SharePoint Foundation search. There is also the new Compliance Search for e-Discovery, which allows you to search up to 10,000 mailboxes in a one search.
Better collaboration. Exchange 2016 OWA users, now gives you the ability to link or share documents from One Drive for Business rather than attaching the document to an email. You also have the ability to edit the file or view.

Outlook Web Access, now called Outlook On The Web
This is the web version of email formerly known as Outlook Web App (OWA). There are many changes on this front, starting with a new name to better support on mobile devices and tablets. The look and feel of Outlook on the Web is updated with an improved calendar look, improved searching, new themes an inline video player.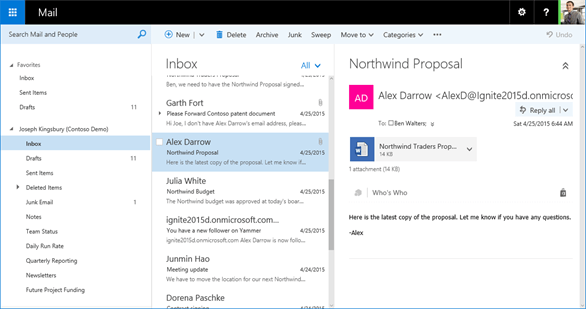 Improved Data Loss Prevention. Data Loss Prevention (DLP) was first introduced with Exchange 2013 to protect and secure sensitive data based on compliance polices that you would set using various transport rules This feature was improved in Exchange 2016 by up to 80 new conditional types. Some improvements include being able to notify the user via a notification message that they have violated a transport rule.
Improved Email Archiving and Advanced Data Retention
Ask us about our new Email Retention System, store emails indefinitely for $3/month per mailbox.

We will reach out to our clients to schedule their migration in the coming weeks.
REMEMBER – you can manually backup your emails or subscribe to our
Email Backup service for just $3.00 per month per email account
Email or call us for details and to setup your email backups
718-921-6159
Support@bulldogtechinc.com